-

 Our dumbbells are made to your specifications.
- Properly fitted dumbbells helps your canine partner retrieve quickly and cleanly.  
- The construction is of nylon type material that is long wearing, non-absorbing, and cleans with soap and water.




- The price includes a knurled bar, and the above engraving (subject to available space).




- Availability: Usually within 7-14 days after we receive your order and payment.




- With reasonable care, your dumbbell should last many years.                 
Click to review the components of a Dumbbell 
Questions

?

 

 

     Click if you have a question or the size needed isnt dispay

e

d

. 
To order, please click on the End Height below that best fits your dog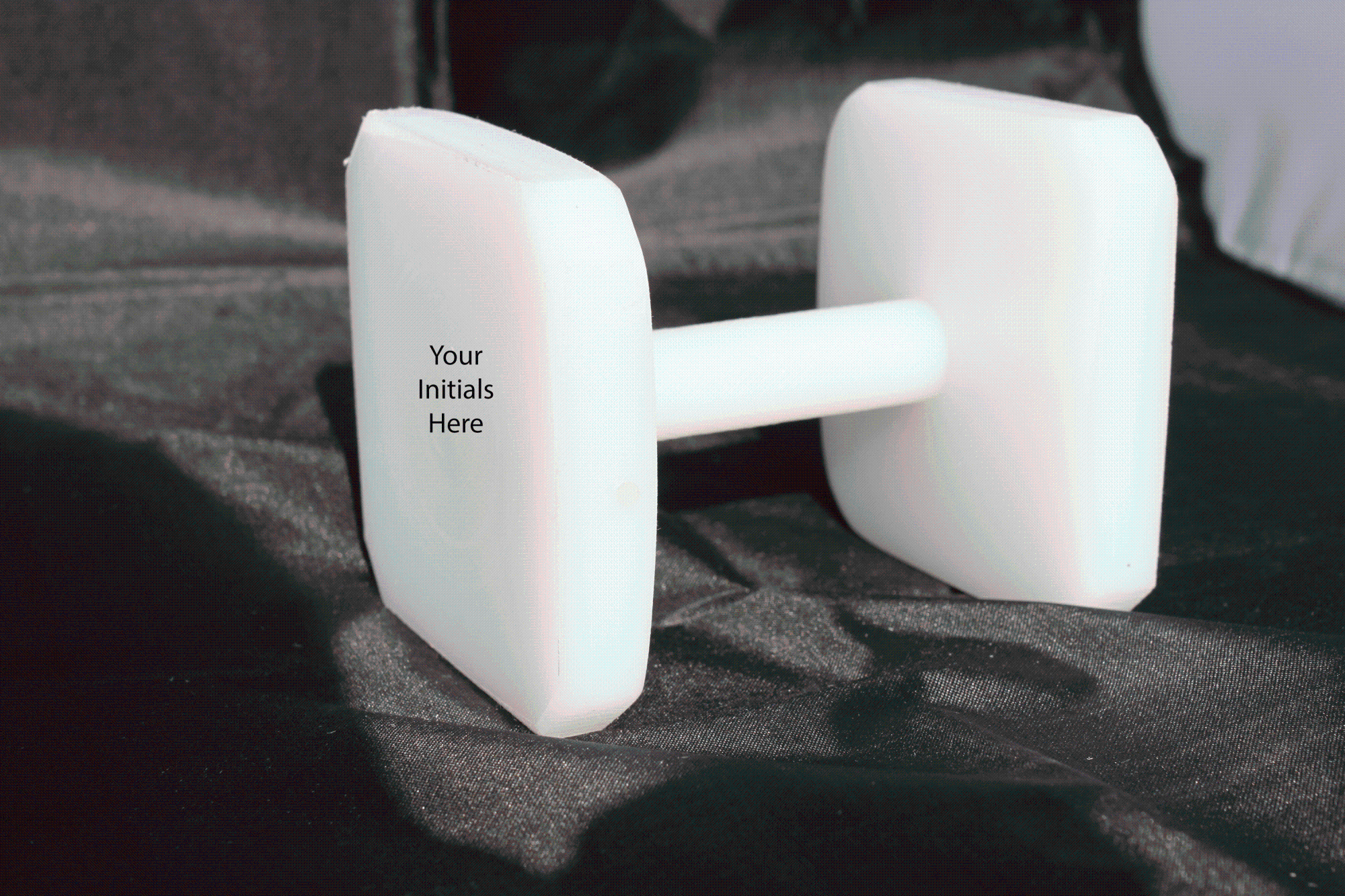 Free Engraving on Both Ends and Free Bar Knurling
Free Initials on other end and one of the below images on the other end. The engraving is machined into the dumbbell material and is not painted on.